 RICHARD PIKESLEY
R.W.S., P.P.N.E.A.C.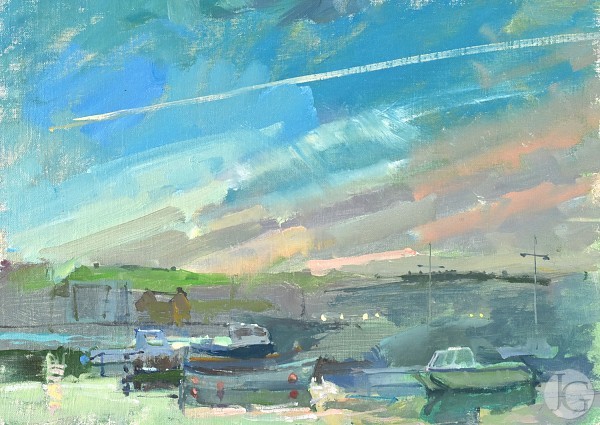 Richard Pikeksley is exhibiting with 15 invited members of the NEW ENGLISH ART CLUB in our Christmas Exhibition, on view to 22nd December
Born in 1951, Richard Pikesley started his artistic career at the Harrow School of Art where Ken Howard was one of his tutors. He then went on to study at the City of Canterbury College of Art in 1970 for three years. Within a year of leaving he was elected to the New English Art Club. In the same year he had his first painting accepted at the Royal Academy Summer Exhibition and he has continued to show there ever since. He was President of the N.E.A.C. from 2013 to 2018. Richard's art education valued both tradition and drawing, and instilled in him a love for landscape and the effects of light and weather. As a result, his paintings are fresh, immediate and compelling. When he paints, Richard aims to capture the 'spirit of the place', not just to extol its beauty. What the viewer is treated to is a wonderful naturalism, an unsentimental landscape with no painterly clichés. Richard believes that what he is doing is part of an on-going tradition that has its roots in the paintings of Constable and a belief that painting from nature, with a full painterly touch, was something not just to be prized but also nurtured. He has had numerous one-man shows, both in London and the provinces and has contributed to group exhibitions, both in this country and the USA. The winner of several awards his paintings can be found in many private collections, including St. John's College, Cambridge, Longleat House and the Crown Estates.
---