 MARY JACKSON
R.W.S., N.E.A.C.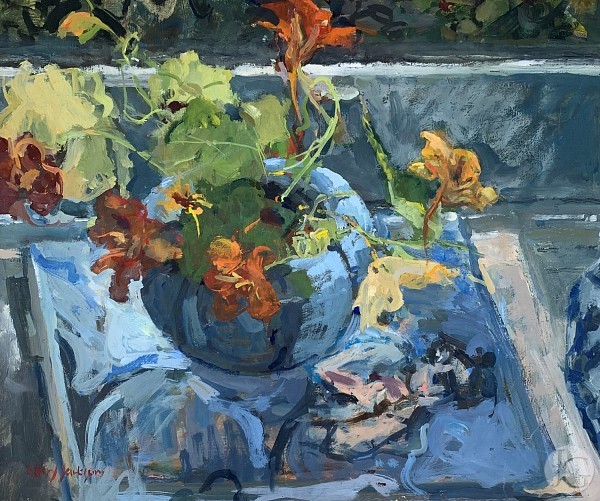 Mary Jackson is exhibiting with 15 invited members of the NEW ENGLISH ART CLUB in our Christmas Exhibition, on view to 22nd December
Mary Jackson is a painter of figurative, landscape and still life subjects in oil and watercolour. She studied at Southampton College of Art and Winchester College of Art. Working away from the studio has always been an integral part of her painting. This approach revitalises her perception and images which she takes back to the studio and the material is then worked out in her paintings.
The highlights of her career are: Artist in Residence for Glyndebourne, Garsington, the ENO Operas and Artist on board the Yacht 'Tilting at Windmills', recording five sailing tours in the Northern and Southern Hemispheres. Mary is a member of the Royal Watercolour Society, elected 1995 and the New English Art Club, elected 1987.
---