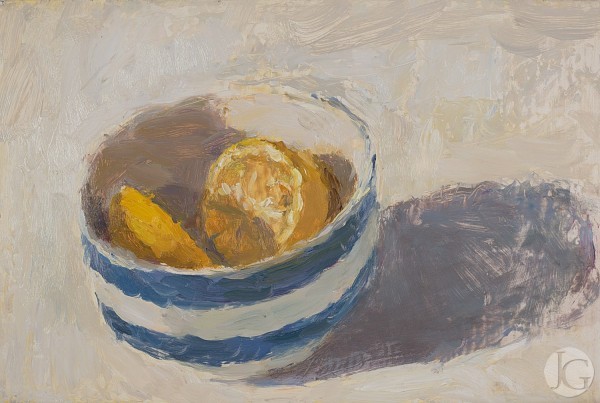 Born in Wellington, New Zealand, her family moved in 1967 to Cornwall where she spent her formative years. Since 1987 she has lived in Wales but retains strong links with Cornwall and this area continues to influence her work.
Lynne initially studied art at Falmouth Art College followed by three years at Cardiff Art College attaining a BA (Hons) Fine Art degree in 1987. In 1987 one of her figurative paintings was selected for the Whitworth Young Contemporaries.
In 2014 she was awarded funding by the Arts Council of Wales for a project involving study with Cornish painter Alice Mumford at the St Ives School of Painting. In recent years she has also studied with Rose Hilton at the Newlyn School of Art. Lynne has developed her own interpretation of still life subjects absorbing the influence of both the twentieth century Cornish artists and French post-impressionism.
Referring to her work Lynne says:
"I'm fascinated in painting as a visual language that speaks in metaphors as poetry does for the language of words. As a still life painter I'm always on the lookout for subject matter that 'speaks' whilst being aware that the creative process involves many small steps which often occur quite unselfconsciously. There is no hierarchy regarding subject matter and quality of light is always vital."
Lynne was elected a member of the Royal Cambrian Academy of the Arts in 2017.
---