 FRANCIS BOWYER
P.P.R.W.S., N.E.A.C.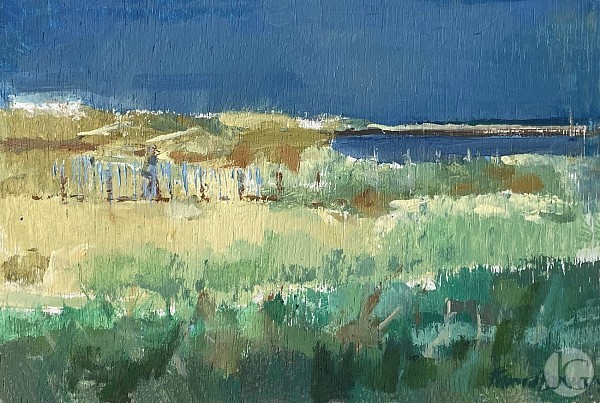 Francis Bowyer is exhibiting with 15 invited members of the NEW ENGLISH ART CLUB in our Christmas Exhibition, on view to 22nd December
Born in 1952 Francis Bowyer studied at St. Martins School of Art and Chelsea School of Art. He says of his work, "Light and colour play an important part in my paintings. The brief moment captured. A richness and enjoyment of colour is always at the heart of the subjects that I am attracted to."
Francis has shown his work in many mixed exhibitions both in the USA and the UK. This includes a collaboration between the Royal Watercolour Society and the Royal Albert Hall, culminating in the exhibition 'A Year in the Life of the Royal Albert Hall'.
Francis Bowyer undertakes commissions, exhibits widely and teaches drawing at the Royal Academy Schools. His work includes paintings of children on the beach at Walberswick, Suffolk, interiors of Parisian restaurants and more recently studio interiors. He has also been to Afghanistan as a war artist and his work is held in many collections, including in both the Royal Collection and that of Prince Charles.
---