 EMMA HAGGAS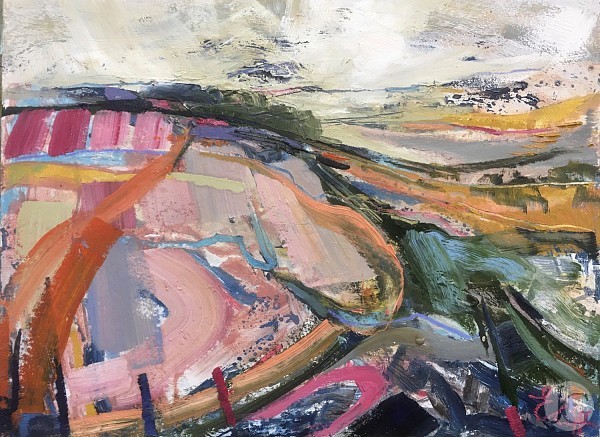 Born in 1963, Emma studied Fine Art, History of Art and Education at Homerton College, Cambridge. She then taught art and design for some 4 years before deciding to concentrate on full time painting. Since 1990 she has taken part in various exhibitions in and around London and the home counties.
Emma says about her work, 'During the last few years I have really started to enjoy 'paint', the experience of colours, making a harmonised palette and learning how to place them in a free and exciting way. Studying artists such as Ivon Hitchens, Cezanne and Keith Vaughan has helped this. Rather than painting the landscape as it is, using the paint is a way of expressing a personal response to it'.
Robin Child says, 'Emma has that rare ability to turn what she sees into a work of personal insight. Such a gift is a rare quality to possess as it is the necessary force that lends the work distinction and grips the observer's attention and interest. Increasingly in her work, it is the dynamic of movement that excites the eye and this emotional hold draws one in to explore the picture and to respond to its meaning. It is her excitement to paint that gives her work its emotional appeal and give the forms and colours their compelling interest'.
---